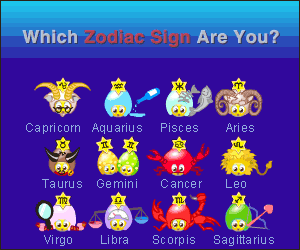 Download the Daily Horoscope Toolbar here and get 1-click access to your daily horoscope!
Do you know what's coming in your future?
This fast and free toolbar lets you read your daily horoscope instantly with the quick "Horoscope" button. Plus, you'll get your personal astrology report and advice on your love, dating, and family life.